News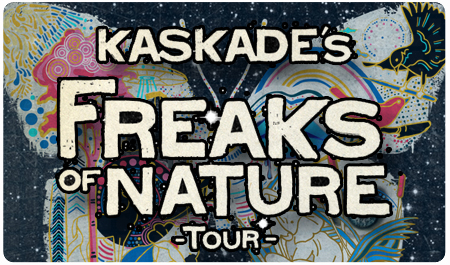 To visit the official "Freaks of Nature" Tour Page CLICK HERE

To purchase tickets beginning on Saturday, March 17 at 10:00 AM CLICK HERE

Kaskade, who has been named America's #1 DJ by DJ Times and Pioneer DJ, will embark on the biggest tour of his career this summer with more than 50 North American shows visiting venues of all sizes from ballrooms and theatres to arenas and festivals. The initial 35 dates announced for the "Freaks of Nature" Summer 2012 Tour will begin on May 25 and will take Kaskade across North America through August, including a stop at MCU Park on Friday, June 15th for his lone appearance in New York City.

Tickets will be made available to the general public on Saturday, March 17th at 10:00 AM by calling 718-507-TIXX or by CLICKING HERE. Beginning Monday, March 19th tickets will also be available in person at the MCU Park Box Office.

The New York Times recently called Kaskade the "new face of electronic dance music," his own live show being a jaw-dropping spectacle that finds him performing in front of an 80-foot wide, three-story tall LED screen that blares images synched with the music, while strobe lights scan the crowd. Playing tracks from his catalogue of more than seven albums, including his most recent release Fire & Ice, Kaskade will bring a show like none other with special performances and set ups planned throughout the tour that hits a range of iconic venues from Denver's Red Rocks Amphitheatre to Detroit's Fillmore.
"It's the most ambitious tour I've ever done," said Kaskade. "Just the number of cities and the actual stage set I'm taking on the road in itself is an unprecedented feat for me. People who've seen me before will never have seen this and for those who have yet to see me, it'll only enhance the experience that much more."