News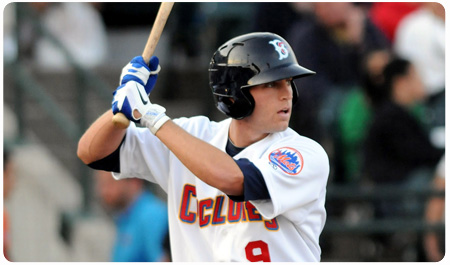 Having been in Brooklyn for two seasons, what are some of your favorite memories of being a Cyclone?

Brian Harrison: I have so many fond memories from my time in Brooklyn, ranging from times off the field with the guys, playing in New York City, and getting to know the passionate baseball fan base that there is in Brooklyn. We came across such great people that really enhanced our experience up there. We won a lot of games in each of my two seasons as a Cyclone, so there are always special games and memories that come with that success.

You played for Wally and then Rich Donnelly who seem to have completely different styles of managing. What was it like playing for each guy? Did you have a preference?

BH: Honestly, it was such a blessing to play for both Wally and Rich and I would gladly play for either one again given the chance. They are a little different in their styles but both are fiery competitors who really pushed us not only to improve as individuals but taught us the importance of winning ball games.

Before you came to Brooklyn for the first time had you ever been to New York before? Were you able to do any touristy things during your time here?

BH: I grew up in South Jersey so I had an opportunity to do a lot of the really touristy things when I was younger. I did get a chance to go to Yankee Stadium this past summer and our first day in Brooklyn we got to take a lot of the guys who hadn't been to the city into Times Square. It really is such a cool city with no shortage of things to do. That drive to the stadium every day passing by the Statue of Liberty and the NYC skyline never got old!

How is your off-season going? Have you enjoyed some down time? When will you start getting ready for the 2012 season?

BH: My offseason is going well. I rented an apartment up in Greenville, SC and am working out with some of the guys from Furman. The down time has been great and I have gotten to travel a little bit as well. It only took me a week or so though after the end of the season before I was ready to start lifting and getting geared up again. So I have been hitting and throwing now for about a month and a half so will be ready to go come March.

What did you do for the holidays?

BH: We usually make a trip up to the Northeast to visit family over Christmas but this year we stayed home and enjoyed the holidays with our 75 degree weather. We did make a quick trip up to Richmond to see my mom's family, before I headed up to Boston with my girlfriend and her family for a cousin's wedding on New Years.

Anything you want to say to the fans of Brooklyn?

BH: I just want to thank all the fans in Brooklyn who have given their all to us and really welcomed us into their lives. I've never been around a group of fans who loved baseball so much and who also wanted to get to know the players so much. It was a special experience, and I'm very thankful for all the people of Brooklyn who made it so great.