News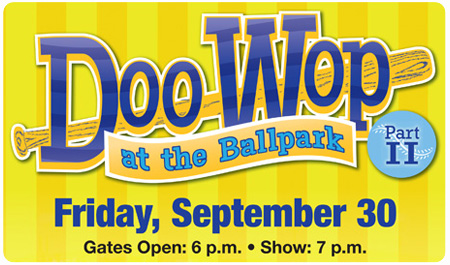 You asked for it, and we heard you. After the success of Doo Wop in the Ballpark earlier this summer, the Cyclones have added a new Doo Wop show with all-new acts on Friday, September 30th. The show will begin at 7:00 PM with gates opening at 6:00. Tickets will go on sale Monday, August 15th at 10:00 AM by calling 718-507-TIXX, at the MCU Park Box Office, or at BrooklynCyclones.com.

Here are the all-new acts who will singing all of your favorite Doo Wop Tunes at MCU Park:
New for this show will be special VIP seating on the floor which will cost $35 a seat and will include a Doo Wop in the Ballpark T-Shirt. The special combo back of Floor Seats will be $110.
Tickets the day of the show will cost $35 a seat.