News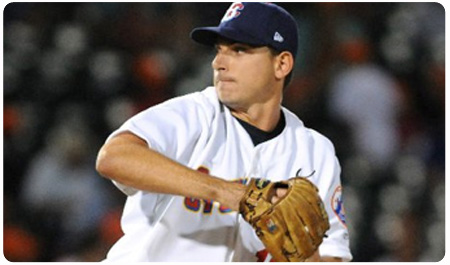 July 5th-- Staten Island, NY -- After amassing 10 runs on 13 hits last night, the Brooklyn Cyclones (11-8) held two separate leads and rallied from a late three-run deficit but ultimately fell to the Staten Island Yankees (15-3) 6-5 in 11 innings on Tuesday evening at Richmond County Bank Ballpark.

The Cyclones picked up where they left off by scoring a run in the top of the first inning. Ismael Tijerina began the ballgame with a walk and advanced on a sacrifice bunt by Brandon Brown. With runners on the corners after a single to the shortstop by Javier Rodriguez, Richard Lucas drove home Tijerina on a line drive to center for a 1-0 lead.
After the Baby Bombers plated a run on a RBI single to right by Reymond Nunez, the Cyclones regained the lead just a half-inning later. Brian Harrison doubled to left and Charley Thurber walked before Jonathan Clark grounded into a force out and a missed catch by Reymond Nunez allowed Harrison to score from second with two outs for a 2-1 lead.
Staten Island tied the score once again in the bottom of the third on an RBI groundout by Ali Castillo and scored the go-ahead run in the bottom of the fourth. With one out and runners on second and third, Culver flew out to right as Thurber laced a throw that Wes Wilson just beat for a 3-2 lead.
Brooklyn starter Chris Hilliard, who had won his first three starts and sported a 2.93 ERA, lasted 5.2 innings allowing fours runs on eight hits with three walks and two strikeouts.
Trailing 5-2 in the top of the eighth inning, Javier Rodriguez began the rally by blasting a solo homerun on a line drive to left off of Zachary Arneson. Charley Thurber brought home another run on a single up the middle before Nelfi Zapata evened the score on a single to right. Zapata replaced Amauris Valdez who had been ejected in the bottom of the seventh for arguing with home plate umpire Brian Reilly.

Cito Culver lead off the bottom of the 11th inning with a single to short and advanced to second on a throwing error on an attempted pickoff by Zapata with Zachary Wilson in the batters box. In the very same at-bat, Culver advanced to third on a wild pitch by Jeremy Gould (0-2). With two outs and runners on the corners after Gould struck out Wilson and Casey Stevenson as well as an intentional walk to Reymond Nunez, another wild pitch plated Culver for the game-winning run. Branden Pinder (1-0) earned the win in relief for Staten Island.
Brooklyn returns home to MCU Park for a three game set with the Vermont Lake Monsters beginning tomorrow at 7 PM. Marco Camarena (1-0, 1.88 ERA) will oppose Jose Macias (1-2, 3.94 ERA). Fans will have the opportunity to take advantage of Pay-One-Price Wednesday! For just $75 you can get FOUR tickets, FOUR hot dogs or hamburgers, FOUR soft drinks, FOUR chips, FOUR vouchers for Carvel soft serve ice cream, FOUR vouchers for Cyclones speed pitch, ONE parking pass and a $10 coupon for merchandise in the team store. Reggy the Purple Party Dude will also make an appearance and all fans can run the bases after the game. Tickets are still available by calling 718-507-TIXX, at the MCU Park box office, or at BrooklynCyclones.com