News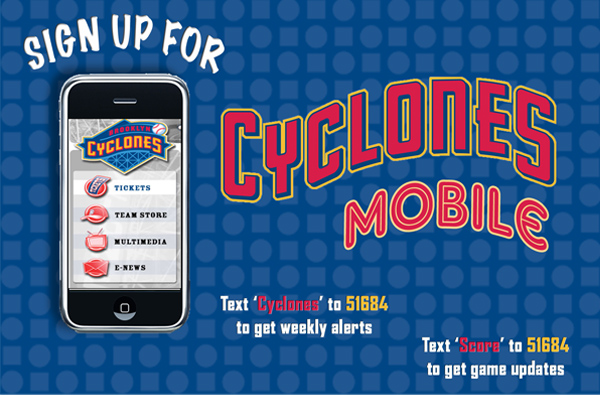 The Brooklyn Cyclones are taking advantage of the information age this season and are pleased to provide fans with new and innovative ways to follow Brooklyn's only baseball team in 2011. The following options are now available.
Weekly Text Alerts
Cyclones' fans can receive weekly updates by sending a SMS text with "CYCLONES" to 51684. By doing so, fans will receive access to our mobile newsletter which will include up-to-date information on the Cyclones including exclusive offers at MCU Park.
Daily Game Updates
Can't make it out to MCU Park? By texting "SCORE" to 51684, fans can receive up-to-date information on that day's game including final results and weather delays.
Listen Live On Your Mobile
Fans now have the ability to listen to the legendary Warner Fusselle announce Cyclones' games on the go with the Tunein Radio application for your mobile device. Simply download and register for the free application, save 90.3 WKRB as your favorite. This application is compatible with the iPhone, as well as Android and Blackberry operating systems.