News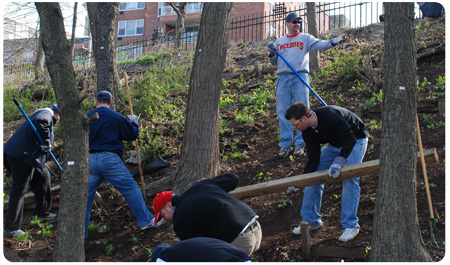 On Monday, April 18th the Brooklyn Cyclones continued their Meaningful Mondays program with a trip to Shore Road Park in Bay Ridge. Over 20 front office members helped clean the area while also planting over 30 new shrubs throughout the park, located on 92nd street in Brooklyn.

Since the team's inception in 2001, the Brooklyn Cyclones have been consistent contributors throughout the borough's diverse neighborhoods and communities – creating, implementing, and maintaining a variety of programs designed to raise awareness, raise funds and raise spirits.
If you would like the Cyclones to assist your organization through our Meaningul Mondays program, call Josh at 718-37-BKLYN or e-mail info@BrooklynCyclones.com.