News
Municipal Credit Union (MCU) is opening a branch in Coney Island. MCU President and CEO Kam Wong, Board Chairman Mark Brantley and Brooklyn Borough President Marty Markowitz cut the ribbon on the new full-service branch on Monday afternoon. The branch, located next to the Brooklyn Cyclones ticket office on Surf Avenue, will be fully operational for all customer transactions beginning April 4th.

The branch will be MCU's first branch in Coney Island, where it currently has a strong presence as the name sponsor of the current home of the Brooklyn Cyclones. The new branch is MCU's fifth branch in the borough of Brooklyn and its 18th system-wide.

The full-service branch offers member teller service, ATMs, and staff to help members with a wide range of financial transactions and advice. Branch hours are Monday - Friday from 9:00 AM to 4:00 PM and Saturdays from 9:00 AM - 1:00 PM. Starting May 1st, the hours will be extended to 6:00 PM on weekdays and until 3:00 PM on Saturdays. The ATMs are accessible 24/7.

Municipal Credit Union (MCU) is the oldest credit union in New York State and one of the largest in the country. Established in 1916 and headquartered in New York City, today MCU has assets over $1.6 billion and offers a full range of financial services to over 320,000 members.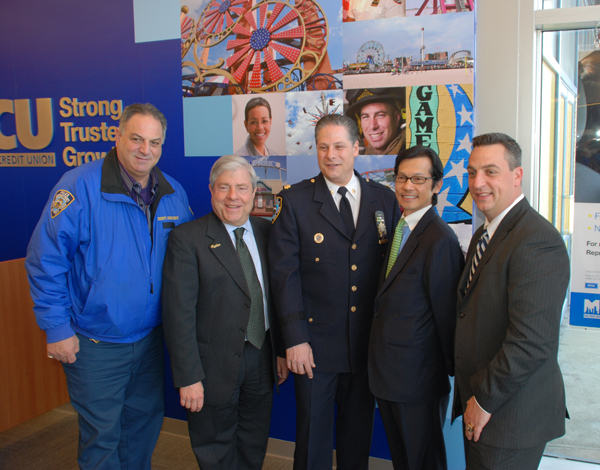 Borough President Marty Markowitz (second from left) poses with MCU President & CEO Kam Wong (second from right) as well as Gary Perone (far right) of the Brooklyn Cyclones and members of the local NYPD precinct on Coney Island.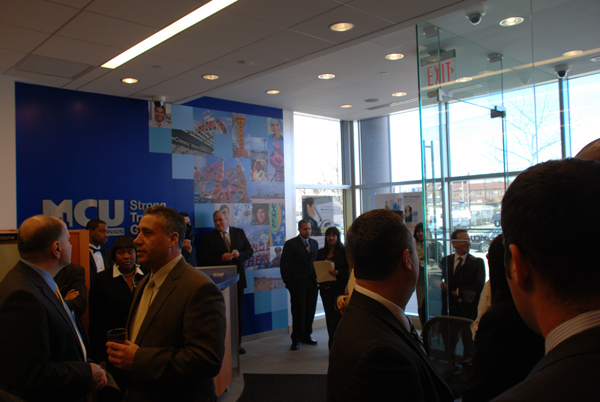 A crowd gathers for the MCU Ribbon Cutting Ceremony on Monday, March 28th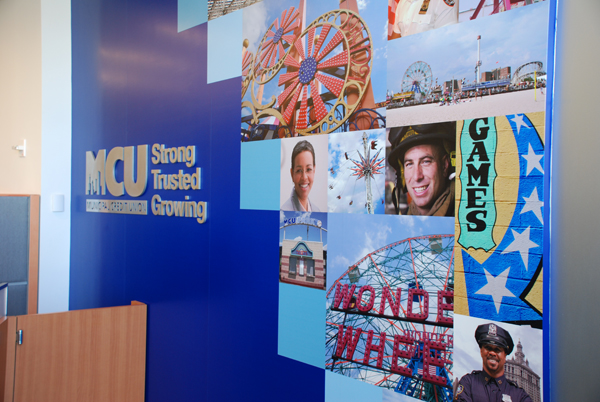 The mural that graces the entrance of the MCU branch pays homage to those who make up the oldest credit union in NY.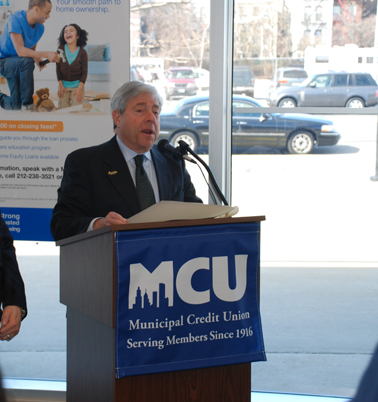 Brooklyn Borough President Marty Markowitz spoke to the crowd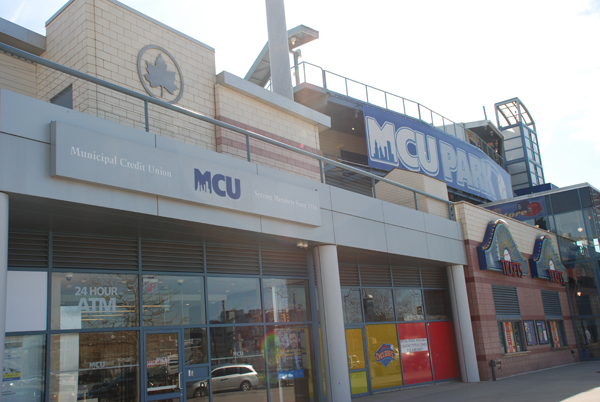 The new MCU Branch is located next to the Cyclones ticket office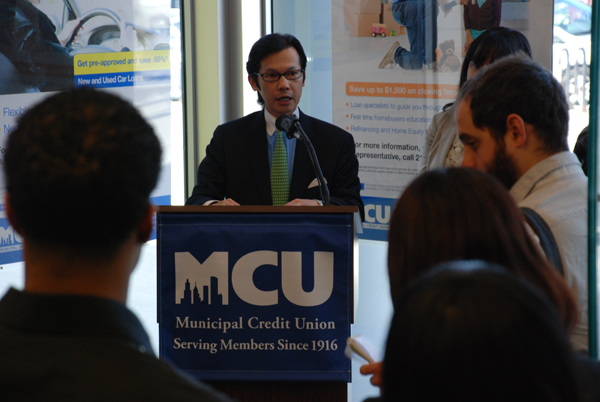 MCU President & CEO Kam Wong speaks prior to the ribbon cutting