News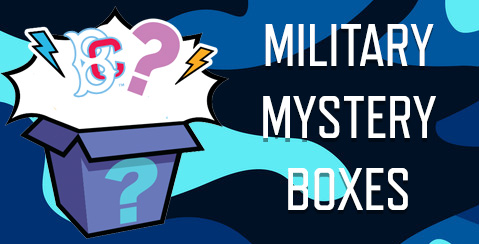 The Cyclones are proud to announce the brand-new Military Mystery Box Program where fans can get great promo items while also getting tickets for those who have served in the Armed Forces.
For $40 + shipping you can purchase one of our mysyery boxes which will be stuffed with some combination of three of the following promotional items:
Grateful Dead Bear Bobble
Grateful Dead Dancing Terps Figurine
Fusilli Jerry Figurine
Talking Kenny Bania Bobble
The Great Hambino Bobble
Uncle Rico Bobble
Roger Dorn Bobble
Legends of the Hidden Temple Olmec Bobble Lip
Legends of the Hidden Temple Silver Monkey Figure / Puzzle
When you purchase your Mystery Box, you'll also be buying two field box tickets that will be donated to current and former military members as part of our Military Appreciation Night.
To buy the packs, download the Live Source App on your Smart Phone, Click Events in the top left corner, search Brooklyn, NY and selct Military Mystery Bobblehead Box.
Please allow 2-3 weeks for shipping. There will be no exchanges unless an item is broken during shipping.