News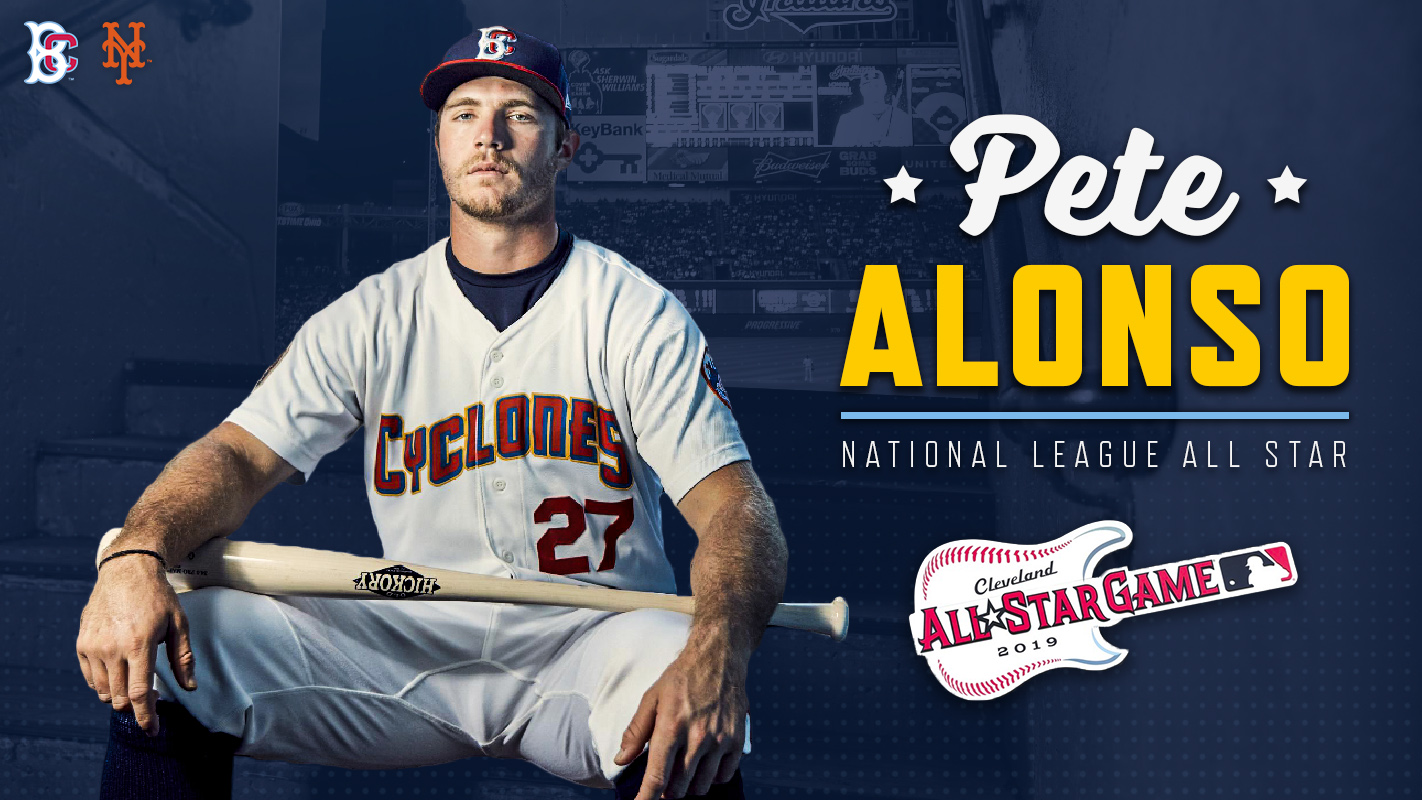 To Purchase the Jersey Package -- CLICK HERE
On Sunday, Pete Alonso was named to the National League's All-Star Team. He became the first rookie Mets position player EVER to be named to the All-Star Team and just the fourth Mets rookie, joining Tom Seaver (1967), Jerry Koosman (1968) and Dwight Gooden (1984).

Alonso is also the fourth former Cyclone to be named to the All-Star team joining Michael Conforto, Scott Kazmir, and Daniel Murphy. Jeurys Familia, Carlos Beltran, Johan Santana, Todd Frazier, Jason Vargas, Matt Harvey, Jose Reyes, Paul LoDuca, Moises Alou, Cliff Floyd, Justin Turner and Noah Syndergaard all spent time with the Cyclones as part of a MLB Rehab Assignment and were also big league All-Stars.

To celebrate Pete's accomplishments, the Cyclones are offering a special $20 package for our Sunday, July 14th game as we celebrate Super Hero Day with a Spiderman Bobblehead for the first 2,000 fans in attendance. For a limited time, if you CLICK HERE you can purchase a Field Box seat for our Sunday, July 14th game and receive a Pete Alonso Cyclones replica jersey all for just $20. Jerseys will be available in size Adult Small, Large, XL and XXL on a first come, first served basis. Sizes are not guaranteed. Jersey must be claimed on July 14th.