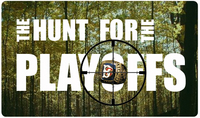 Entering play on Friday, the Cyclones are a half-game ahead of Jamestown for the NYPL's Wild Card spot in the Playoffs.

Three division winners and one Wild Card team (the team with the best record, excluding division winners) will qualify for the NYPL Playoffs. Brooklyn is currently 45-29, and leads Jamestown (44-29) by a half-game in the race for the NYPL Wild Card, with four games left to play.

Get your tickets to see one of the two remaining home games NOW!

Cyclones ticket plan holders can take advantage of some great Playoff ticket opportunities:
Season Ticket Holders can pick up their FREE Playoff tickets – which were included in the 2008 purchase – at the KeySpan Park Will Call window, during regular ticket office hours.
For more information, call the Cyclones Ticket Office at 718-449-8497.