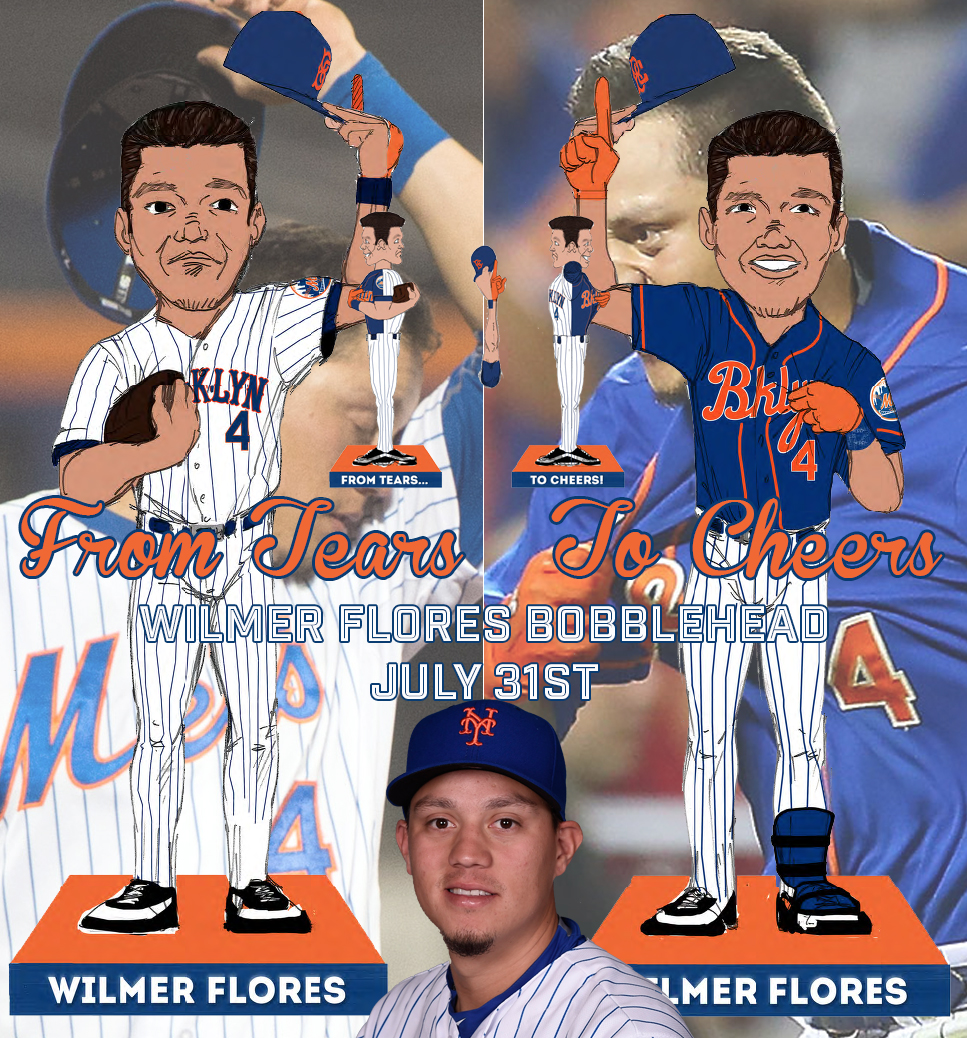 FROM TEARS TO CHEERS
WILMER FLORES BOBBLEHEAD - JULY 31
When looking back at the 2015 New York Mets season, people often point to the trade deadline as the turning point of the season. Here in Brooklyn, we agree. Yes, the Amazins acquired Yoenis Cespedes, who was a nearly impossible out down the stretch. But what really turned the season around was the passion of a former Cyclone, Wilmer Flores, who showed that there's no place like home…and home is in the orange and blue.

On July 31, the Brooklyn Cyclones will pay homage to this unforgettable few days with a "From Tears to Cheers Wilmer Flores Bobblehead" giveaway for the first 2,500 fans in attendance. This first-of-its-kind giveaway item features a bobblehead with two fronts. How so? One side features a pose reminiscent of Wilmer Flores, with tears in his eyes, standing at shortstop when rumors of his impending trade to Milwaukee started to circulate. On the reverse side of the bobblehead is Wilmer triumphantly popping his jersey after hitting a game-winning home run against the Washington Nationals just a few days later (to be exact it took place on July 31, 2015 - one year prior to the bobblehead giveaway).
Flores played for the Brooklyn Cyclones in 2008, and is still the youngest player to ever suit up for the Cyclones – taking the field at just 17 years and 22 days old when he made his Coney Island debut.
Single game tickets for the 2016 season will go on sale Saturday, April 30th at 10 AM. Groups, hospitality, season and partial season plans are available now by calling 718-37-BKLYN.