2015 JERSDAY THURSDAY DESIGNS ARE BETTER THAN EVER
Every Thursday during the 2015 season, the Cyclones will once again be providing high-quality alternate design Jerseys as part of our Jersday Thursday giveaways. And this year's designs are better than ever!
This season, the Cyclones are offering those who purchase the Mermaid Ave. or Neptune Ave. partial season plans are guaranteed to receive the jersey for every Thursday in their plan, as long as they show up before 8:00 PM. For more information on these plans -- CLICK HERE.
Single game tickets will go on sale in early May, but groups, partial and full season plans are available now!
Here's your first look at some of the designs that are sure to be fan favorites this year!
Thursday, June 25th -- 2001 Road Jersey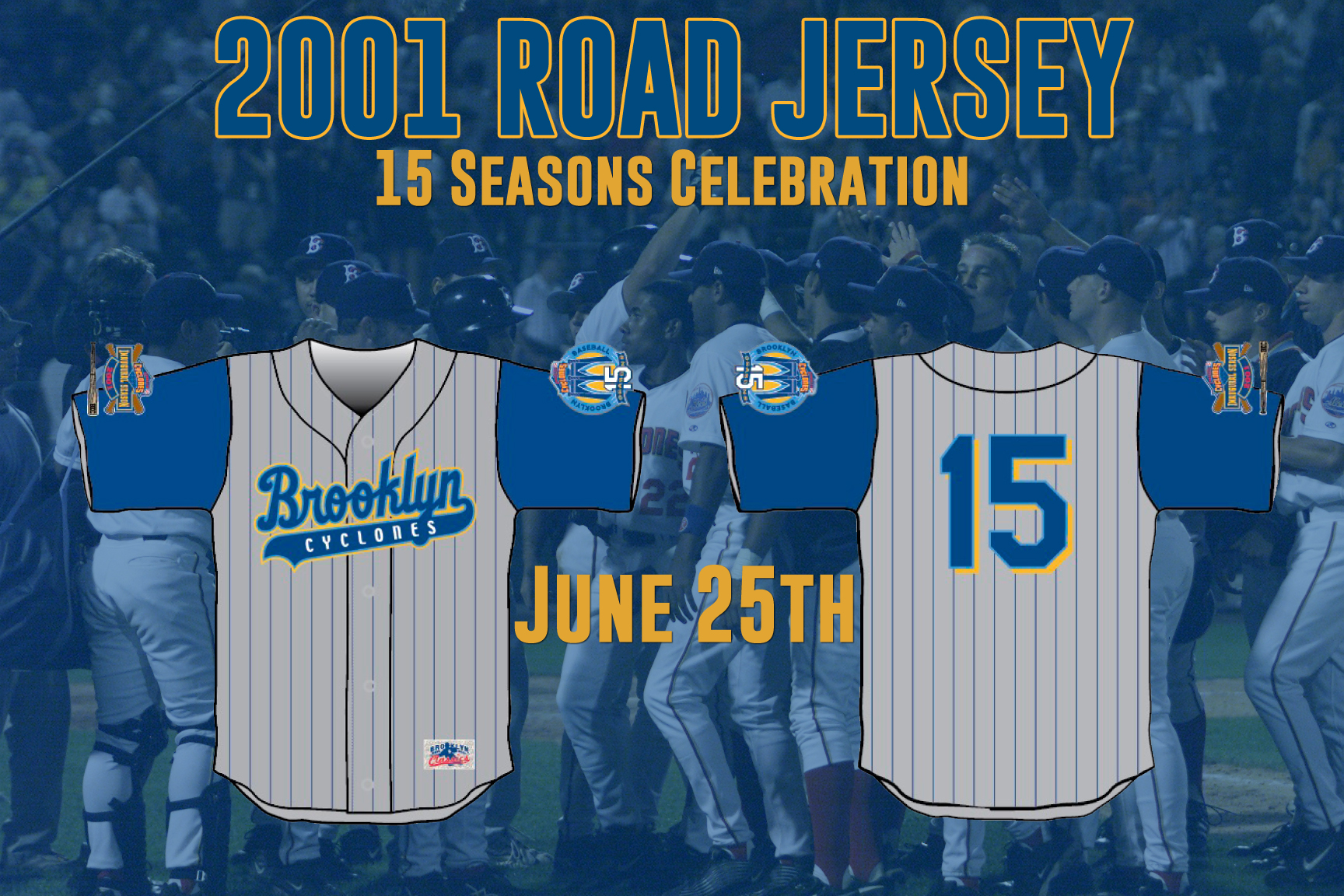 Thursday, July 2nd -- Back to the Future Anniversary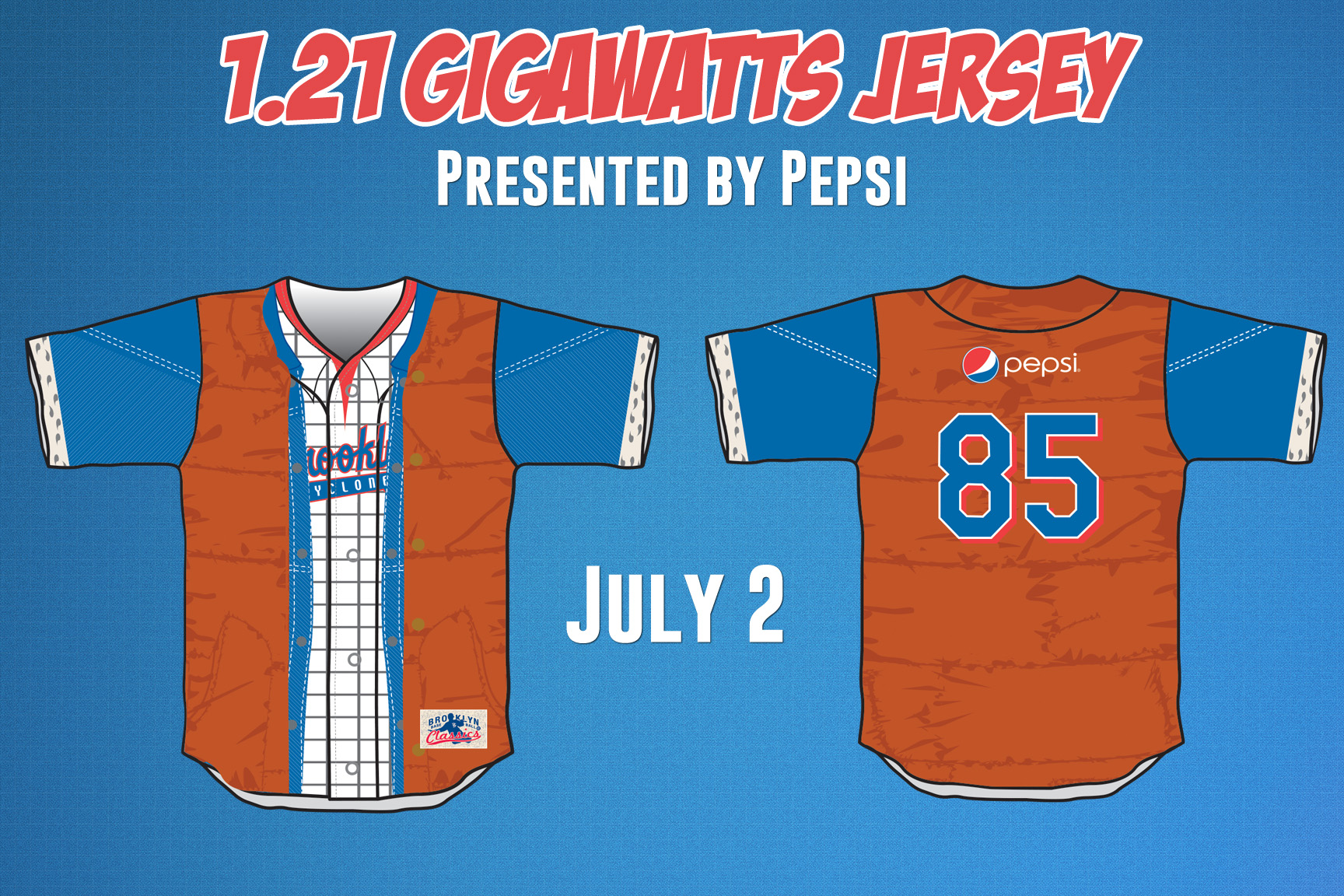 Thursday, July 9th - Black & Red Jersey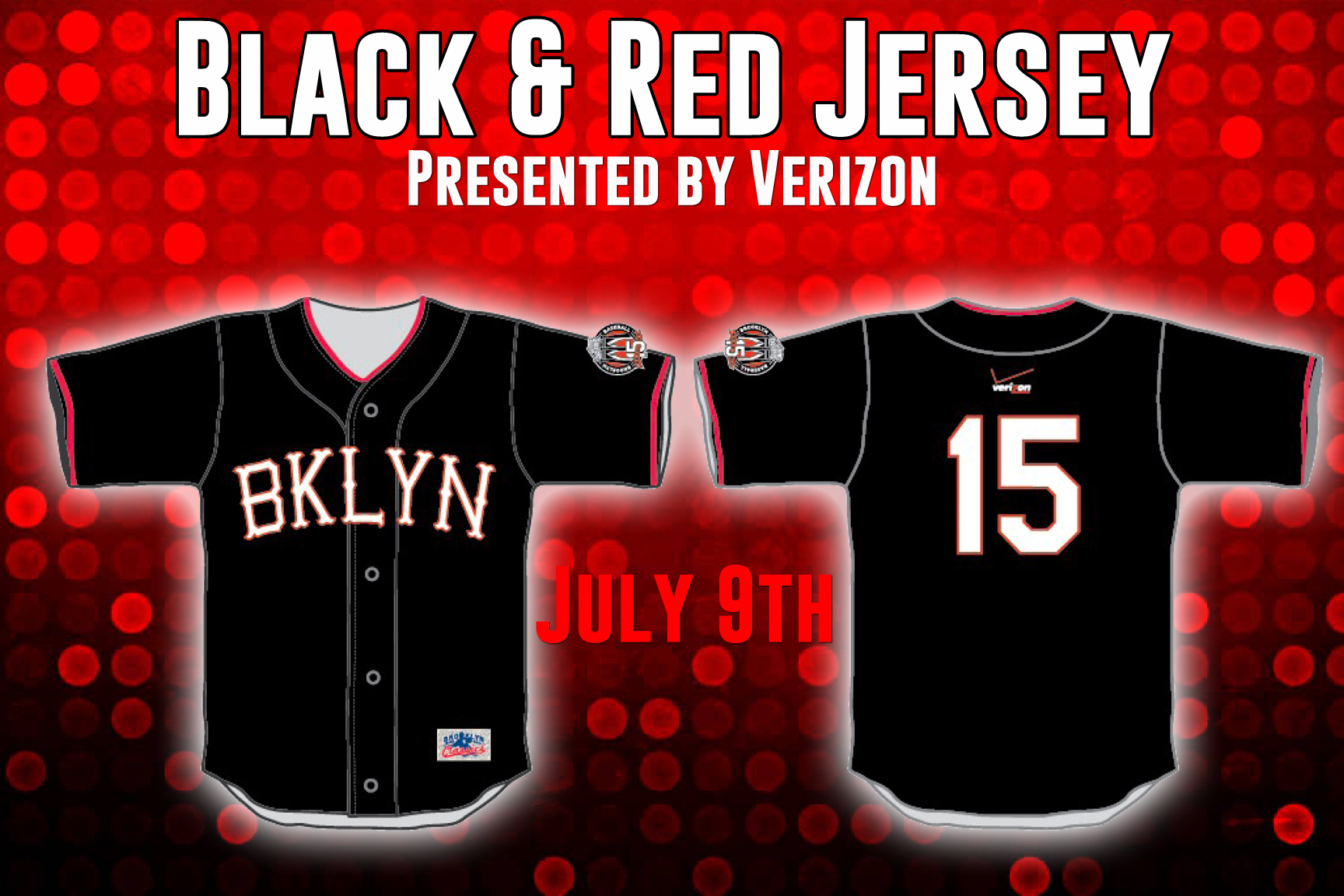 Thursday, July 16th -- Shamrock Jersey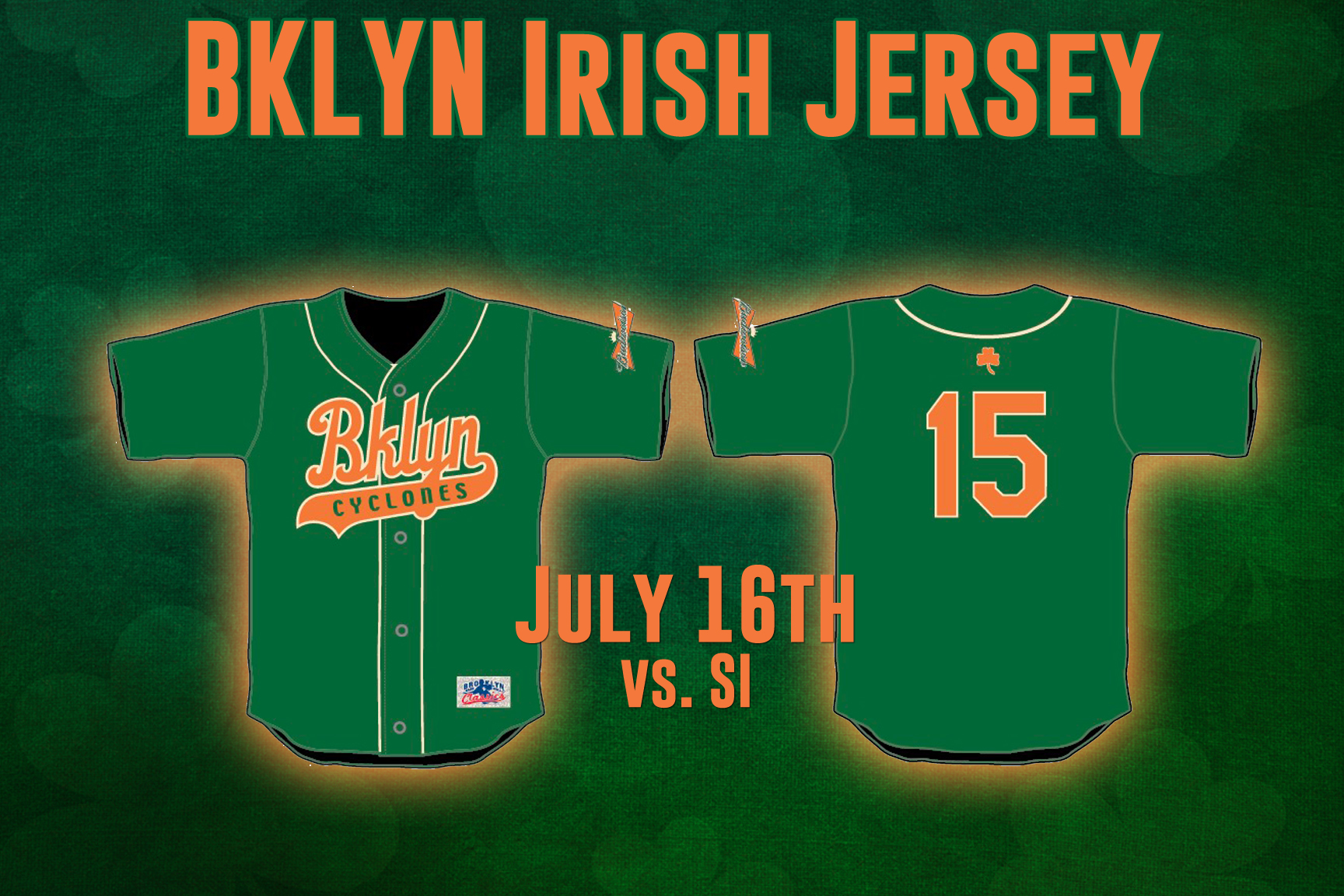 Thursday, August 13th -- Road Trip Jersey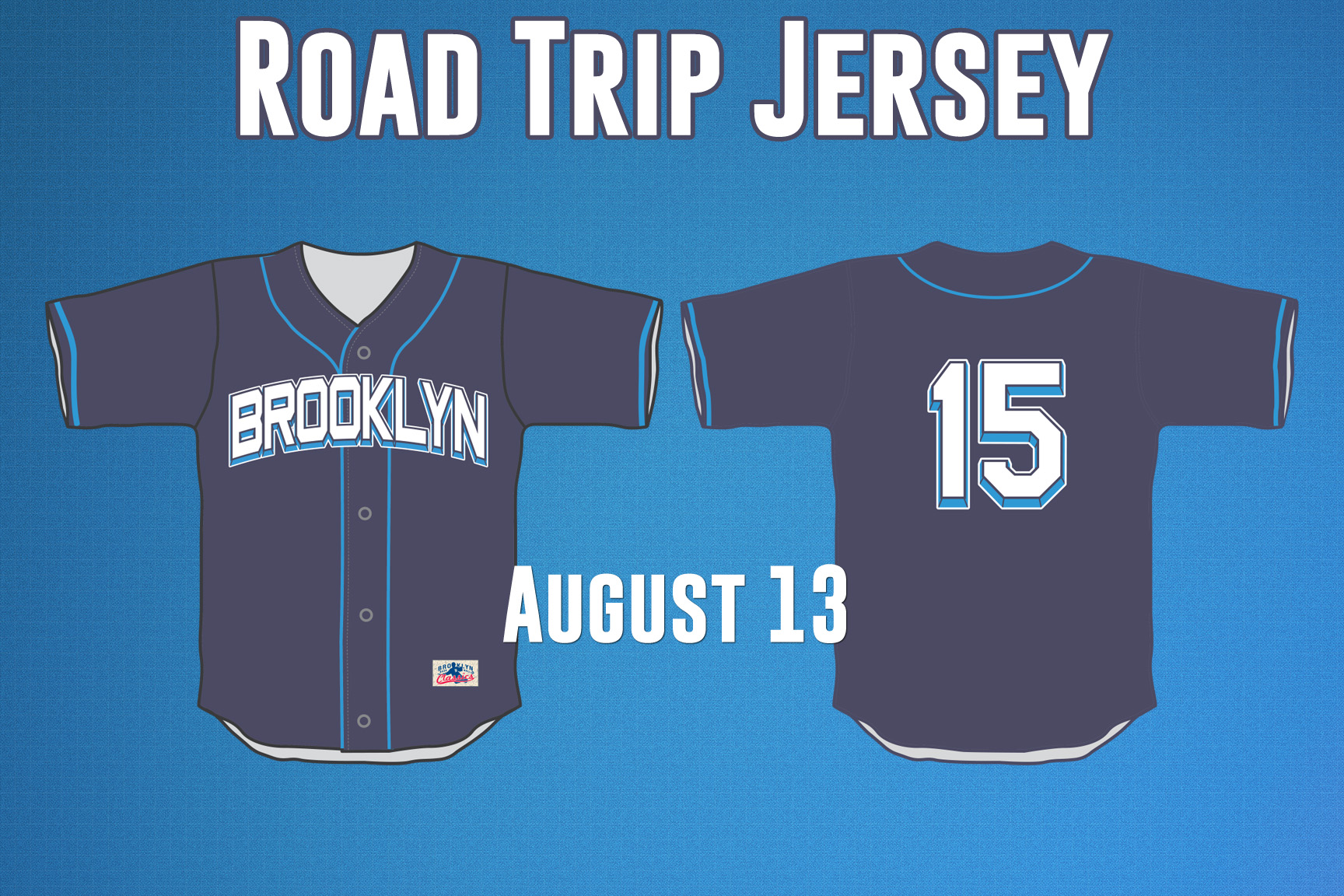 Thursday, August 20th -- Pinstripe Jersey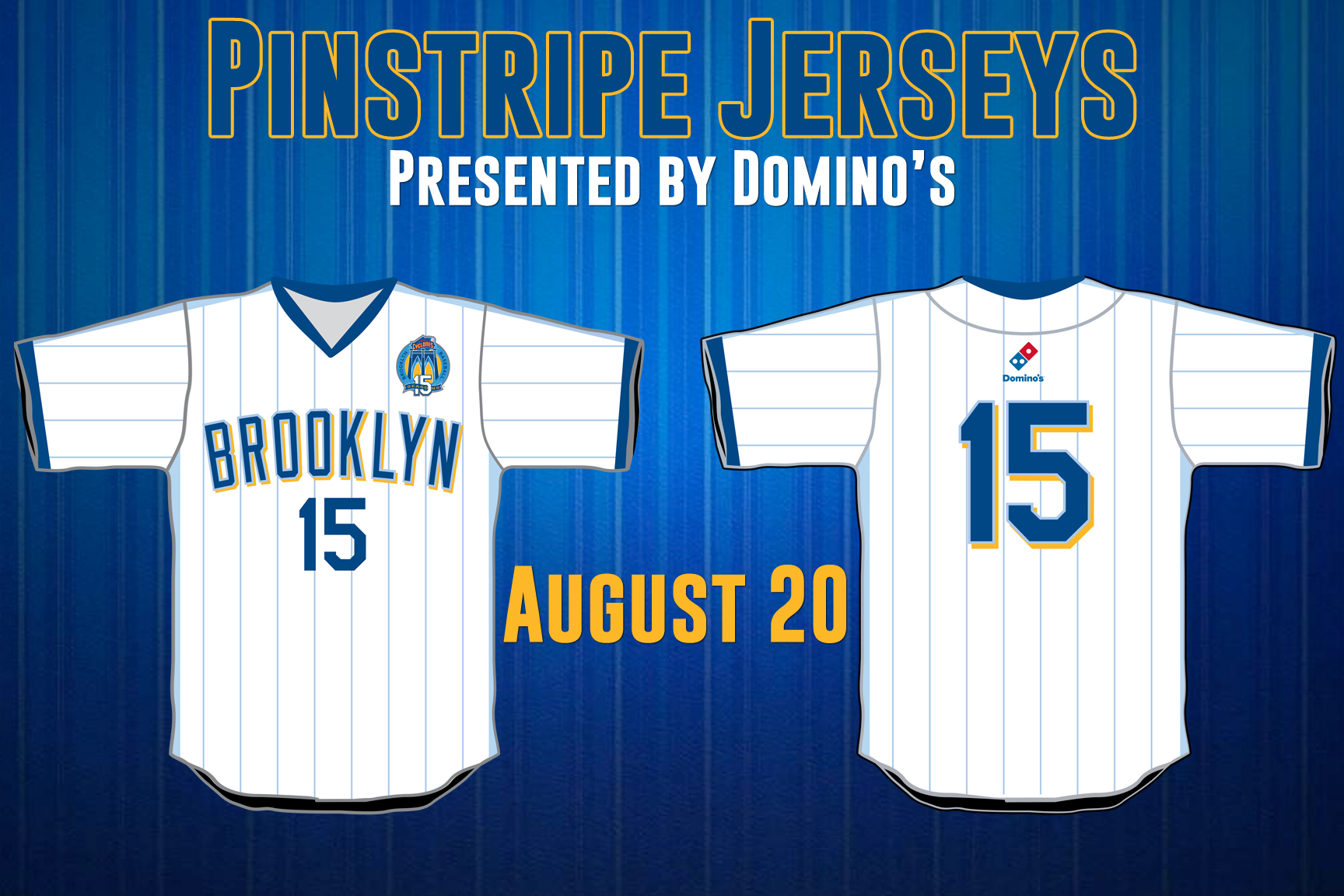 Thursday, August 27th -- Classic BKLYN Jersey