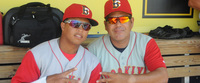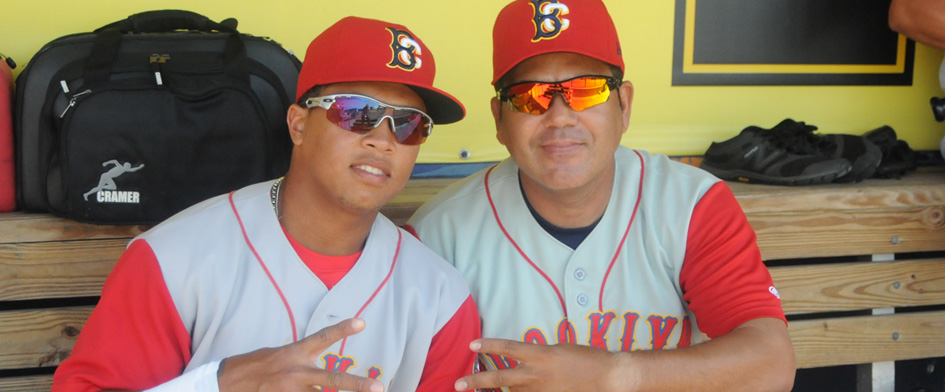 BROOKLYN FAMILY REUNION: JHOAN URENA'S MOM VISTS MCU PARK
On Wednesday night, it was a special game for one woman in the crowd, Maribel Collado. Maribel is the mother of Cyclones third baseman Jhoan Ureña.
Watching the game from section 16 in right field was Jhoan's mother, seeing her son play baseball for the first time since 2010. It was also the first time watching him play as a member of the Mets organization since being signed in 2012.
For Ureña and his family, having him play professionally is a both a dream and declaration that have come to fruition.
"I've watched him play since he was just a little boy, it's amazing to watch him for the first time as a professional," said Urena's mother.
When Jhoan was 14, his father passed away. His fathers passing would however not the break the special bond the two had when it came to baseball.
As a one year old, Jhoan would go with his father to watch local teams in the Santiago, Dominican Republic area face-off. Six years later, he would begin his long journey towards becoming a baseball player with his father supporting him all the time.
The day before his fathers passing, Jhoan visited him on his deathbed and told him that no matter what, he was going to play professional baseball. Three years later, he would be signed by the New York Mets organization and would play for the DSL Mets2.
Jhoan's mom did not choose a bad game to watch her son play in. Ureña went 1-4 at the plate with a double and made a handful of crafty plays a third base.
"It was a great feeling and great experience having her here to watch me play," said Jhoan. "Her being here supporting me is one of those things that motivates me to play at an even higher level during the game."