FEE FREE FRIDAY

BOLTS WIN

BOLTS JERSEY

Oktoberfest

WELCOME TO BK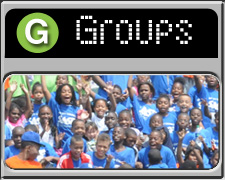 Bringing a group to see a Cyclones game is a unique way to entertain clients, reward employees, or just gather friends and family for a great night out. Schools, camps, businesses, teams, firehouses, police precincts, congregations, family reunions - groups from all walks of life fill the ballpark with a distinctively Brooklyn feel, and help create the most exciting and energetic atmosphere in the Big Apple. Groups also enjoy preferred treatment and exclusive benefits, including discount tickets, free souvenirs for everyone in the group, advance sales, and opportunities to get on the field, or get an autographed team jersey.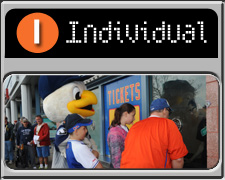 Cyclones tickets are still the hottest in town! With great action on and off the field, there's no better way to spend a summer night. Tickets start at just $10, and there are giveaways, fireworks shows, or special appearances at virtually every single game! Bobbleheads, caps, and other collectibles fill our 2014 schedule but that's not all. Every Thursday, the first 3,000 fans in attendance will receive a high-quality replica or alternate design jersey. In addition, every Friday and Saturday game features post-game fireworks that light up the Coney Island sky. Regardless of what you are interested in, every night at MCU Park has something for everyone.
Cyclones Season Tickets are the ultimate plan for the ultimate fan, and 2014 Season Ticket Packages offer more great benefits than ever before! As a Season Ticket Holder, you'll enjoy the best seats at the lowest prices, and get over $500 of savings and exclusive benefits that make you a V.I.P. in the Brooklyn baseball family. New this year, Season Ticket Holders will be given access like never before during the All-Star Game, receive a special commemorative ASG Jersey, and much, special "Fast Pass" access for on-field catches and run the bases, special "Team Meetings" with Cyclones players and staff as well as many more exclusive benefits.
at

RHP Casey


Meisner


(4-3, 4.08)

RHP Sean

Carley

(1-3, 6.30)

09/01/2014 7:00pm
Final
1
2
3
4
5
6
7
8
9
R
H
E
Brooklyn
0
1
0
0
1
0
1
0
0
3
8
0
Staten Island
0
0
0
0
0
0
0
1
0
1
5
2
Box | Wrap | Log W: Casey Meisner (5-3); L: Sean Carley (1-4); SV: Shane Bay (15); HR: None.