Front Office
CRAIG COUGHLIN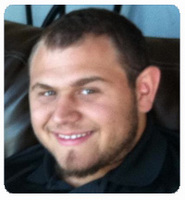 Account Executive / Promotions Manager
CCoughlin@BrooklynCyclones.com
PH: 718-382-2601
Craig graduated from New York University in 2011 with a B.S in Sports Management. Craig joined the Cyclones as a Marketing and Promotions intern for the 2010 season. He was an intern for both the 2010 and 2011 seasons and was hired full time in January as an Account Executive and Premiums Manager.
Craig was born in South Amboy, NJ and now lives in Woodbridge, NJ.
Were you named after anyone?
Yes. I was named after my dad.


Do you like your handwriting?
I did in 2nd Grade, and decided to never change it.


Would you ever bungee jump?
No.


What is your favorite cereal?
Cinnamon Toast Crunch.


Do you untie your shoes before you take them off?
Only when my shoes are new. After a few months I almost never untie them.


If Hollywood decided to make a movie about your life, what would the title be?
CJC: The Movie. Directed by Oliver Stone, this movie delves deep into the highly controversial and highly suspicious life and eventual death of Craig John Coughlin, Jr..


In this movie what actor/actress would play the role of you?
Christian Bale.


What is your favorite smell?
The smell of rich mahogany.


Name a place you would like to visit and why?
I would like to visit every MLB stadium in the country. I have been to 13 of the current MLB stadiums. (Mets, Yankees, Red Sox, Phillies, Orioles, Nationals, Pirates, Indians, Giants, A's, Dodgers, Angels, and Padres). Hope fully I can pick up a few more this year.


Besides MCU Park, what is the best ballpark you have visited?
My favorite ballpark outside of MCU Park is Citi Field. Being a Mets fan probably makes me biased, but I do think it is one of the nicest stadiums in the country. I would have to give a close second to PNC Park in Pittsburgh. The stadium is beautiful and you couldn't have a better view as a back drop for a baseball game. .


If you won the lottery, what is the first thing you would buy?
A house on the Jersey shore, Long Beach Island to be exact.


f you were a baseball player, what would you want your walkup song to be?
Born to Run by Bruce Springsteen.


What is the best concert that you have ever been to?
Jay-Z & Lil' Wayne at the IZOD Center.


What is your favorite restaurant?
My favorite chain restaurant is Benihana. Any special occasion that is the default choice. I love Hibachi, probably my favorite type of food after Italian food. My favorite restaurant isn't an Italian place because I have tried and liked too many different restaurants to pick just one.


If you wrote an autobiography about your life, what would the title be?
The Adventures of the Almighty Lunch Brigade.